Our Team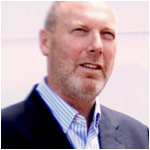 Michael Roark, President

Michael founded M K Roark, Inc in 1986 and has been its chief executive since. Mr. Roark's design / build / development firms have constructed over seven hundred significant projects to date, including mission critical and medical facilities, general and mixed-use buildings, commercial offices, outside plant and public works projects. Michael also founded FiberMedia, a premier provider of IT and Cloud services with multiple data centers in the northern US, for which he serves as Executive Chairman. Interconnect Miami, a Miami-based colocation and telecom services provider is another Roark company. Michael was a pioneer in the development of multi-tenant technology centers with a specialization in data centers, and has provided the design, construction, development and provisioning of many mission critical facilities and telecom infrastructures.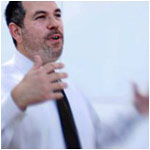 Jesus Zamora, Senior Vice President

Jesus has managed the financial department and the main office of Michael Roark's corporate operations since 1986 and became a partner in M K Roark, Inc in 1998. For three years prior to joining M.K. Roark in 1987, Mr. Zamora was the controller for Florida's Interior Contracting, Inc., a large construction firm and was a pioneer in converting manual accounting practices into fully integrated and computerized systems. He has a degree in business administration from Miami-Dade College and is an expert in the field of IT accounting and project delivery systems.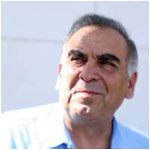 Roubik Batian, VP Construction

Roubik has been an executive with M K Roark for over 18 years, oversees construction operations and has been responsible for the construction of numerous buildings and mission-critical facilities as both Senior Project Manager and Chief Estimator. Mr Batian also has worked as an Architect, Chief Estimator or Project Manager on many projects for prestigious firms in the construction industry such as Odebrecht, Lehr Construction and StructureTone, including several overseas Projects. Roubik graduated with honors from Florida International University in 1981, receiving his Bachelor of Science Degree in Architectural Technology, and received a degree in Construction Estimating from Florida Atlantic University.
William Valentine, VP Mission Critical & Modular

Bill is responsible for the engineering and construction of facilities and network infrastructure, and oversees iM's modular datacenter projects. He has over twenty five years of experience in the construction of large scale industrial and mission critical infrastructure design/build oversight. Bill has constructed power utility projects and substantive electrical projects, both as a Senior Project Manager and for his own company, a 100+ employee electrical contracting firm that Bill owned and operated prior to joining the iM Companies.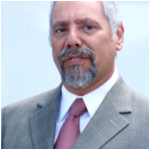 Daniel Diesendruck, VP Design / Build

Daniel oversees M K Roark's mission critical practice and has been responsible for the construction of numerous telecom and data center projects for the Roark companies for the past fifteen years, and developed a specialization in the coordination of engineering disciplines on fast track projects. Prior to joining M K Roark, Daniel managed construction projects in the South Florida area and spent the prior seventeen years working in his native Brazil as a project manager and consulting engineer for various firms, including Maubertec Engineering and Consultrix Associated Consulting Engineers. Daniel received his Bachelor of Science Degree in Civil Engineering from Mackenzie University in Sao Paulo and completed his Geotechnical Engineering graduate work at California State University.